OpiRescue is the leading companion app for Naloxone distribution & data tracking
Our OpiRescue app gives laypeople powerful tools for recognizing and responding to an overdose, while also providing agencies and organizations with powerful data and outreach tools so they can better serve their clients and communities.
Benefits for OpiRescue App Users
Downloadable on Apple App Store or Google Play
FREE anonymous access, no registration ads, or spam
Recognize overdoses and perform step-by-step reversals
Easily find and use Naloxone and report reversals
Quickly locate treatment or other resources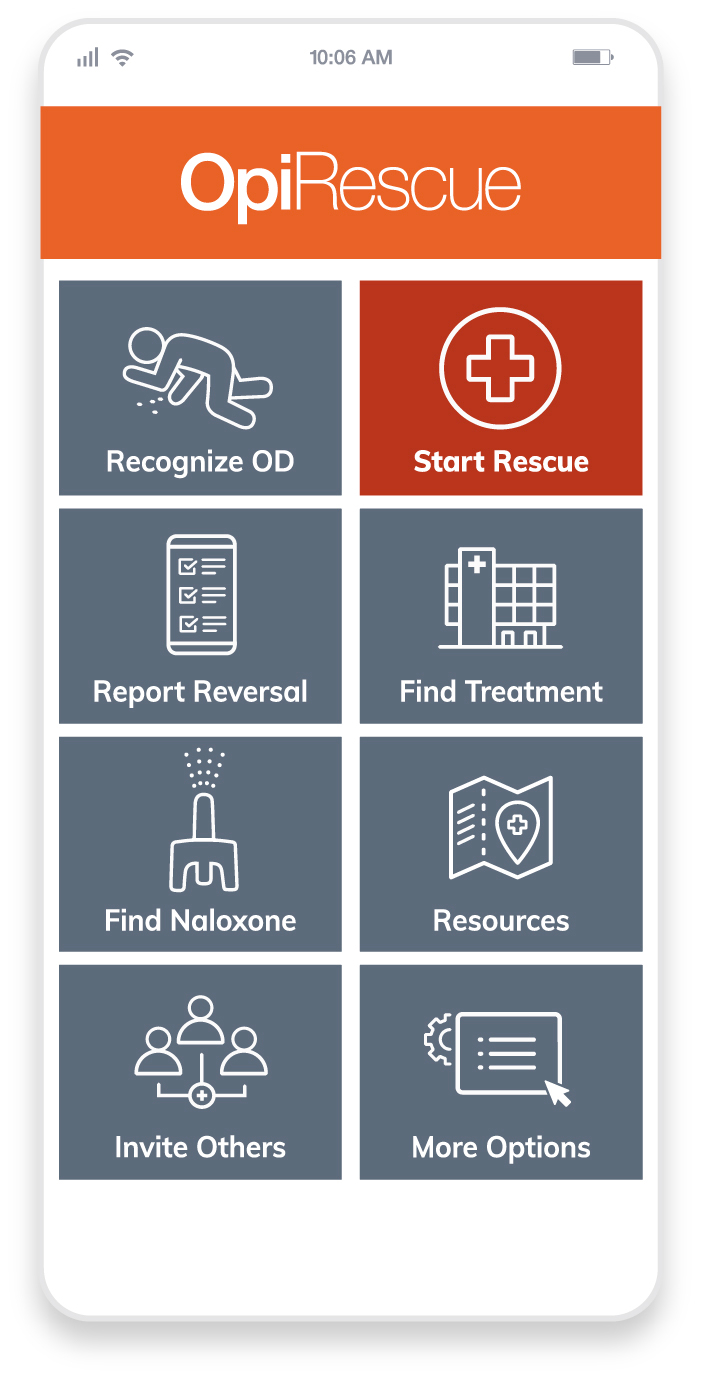 Value for Agencies & Organizations
A powerful overdose prevention/response tool for your clients
Track Naloxone distribution and outcomes with app data, reversal reports & QR codes
Communicate with app users (push notices/alerts) and "go home" with them
We provide FREE asset access to organization-specific QR codes & collateral toolkits (stickers, cards, posters, etc).
Backend Data Hub: Track, view, export app use & outcomes data (subscription-based)
States can use SOR or OD2A funds for OpiRescue (as CO, NE, DE, MI have done)
Customizable!
Make it your own with the myOpiRescue option! We now offer agencies and orgs the option of having the OpiRescue app customized with their own brand colors and logo through our custom services.
OpiRescue App Stats
2,506

LIVES SAVED

34,914

DOWNLOADS

37,721

TREATMENT SEARCHES

3,555

REVERSALS

44%

911 NOT CALLED

13%

DOWNLOADS

CO, NE, DE, MI

STATES CONTRACTED WITH OPIRESCUE

50 STATES & INTERNATIONAL

APP USED GLOBALLY